New Zealand's Steadicam camera stabilisation specialist.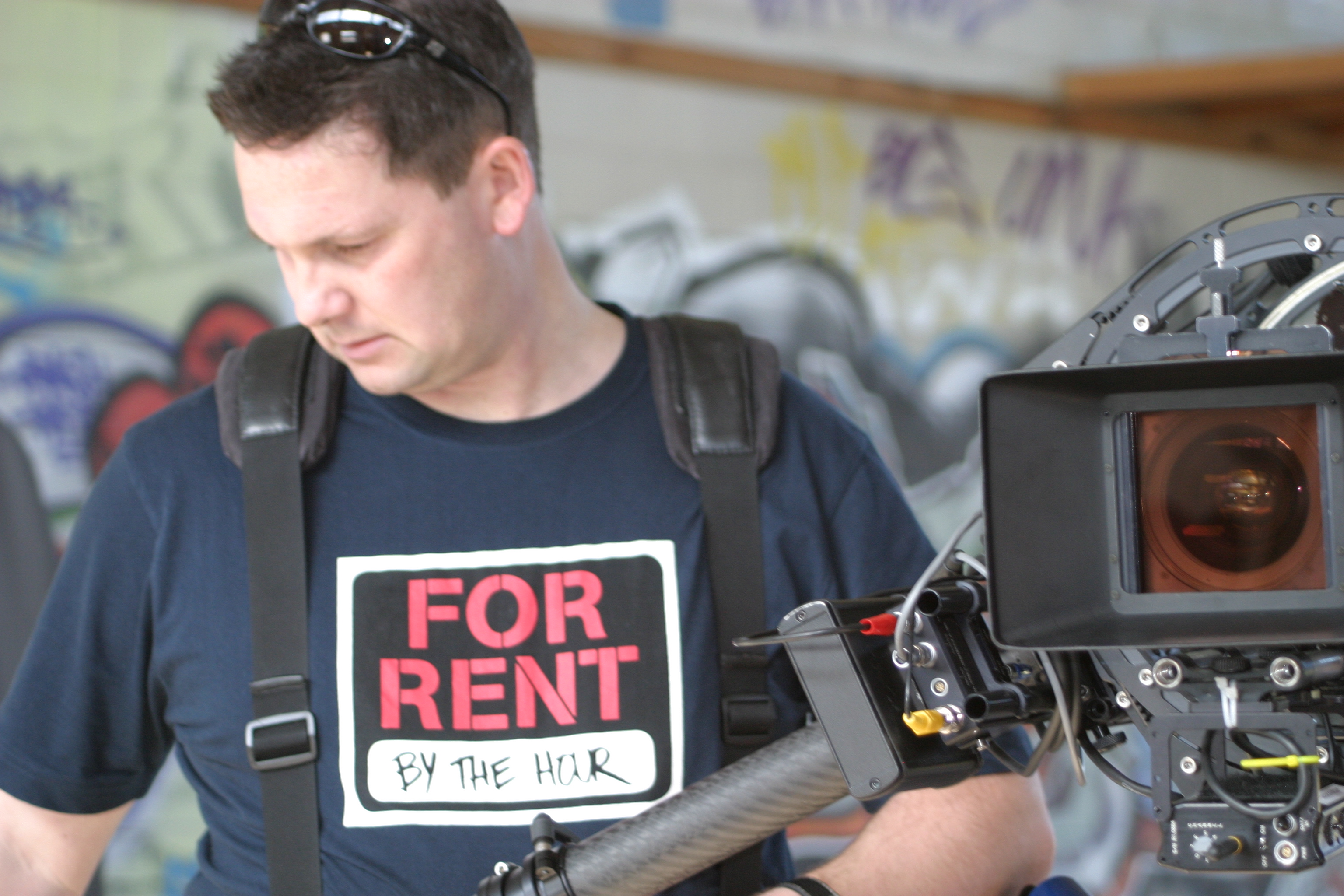 Adrenochrome Productions is owned by 20 year industry veteran, Martin Stacey. Having founded Adrenochrome in 2001 as a freelance cameraman and editor Martin concentrated on advancing his skills in steadicam operation. After training in the United Kingdom and Europe Martin now has New Zealand's most comprehensive collection Steadicam systems, (capable of handling any type of film or video camera), and possesses New Zealand's only AR Revolution, (arguably the world's most advanced body mounted camera stabilisation / steadicam system).

Martin has worked with many of the country's top producers and directors as a Director of Photography and Camera / Steadicam Operator. Also guest tutoring New Zealand Broadcasting School students in Steadicam operating during their final year of study and acting as Senior Camera Cperator and Live OB Director for one of New Zealand's major broadcast channels.

Below is a small selection of Martin's past experience situations?
Broadcast
"Crack Up" - Maori TV - Steadicam - Dir: Nigel Carpenter

"What Now" - 2008 Season - Whitebait TV / TVNZ - Steadicam - Dir: Kerry DuPont

Christchurch Cup Week - 2007,08,09,10,11,12,13 - Steadicam - Trackside

Auckland Cup Week - 2010,11,12,13,14 - Steadicam - Trackside

Wellington Cup Week - 2009,11,13 - Steadicam - Trackside

Hastings Spring Carnival - 2009,10,11,12,13,14 - Steadicam / AR Revolution - Trackside
Commercial
"CPIT - Spend your time wisely (Civil Engineering)" - Steadicam - Dir: Richard Bell - Agency: Shuriken.

"Mars - Runaway Train" - AR Revolution - Dir: Brendon Gibbons - Agency: Clemenger BBDO Melbourne

"SBS - Tour de France Promo 2011" - AR Revolution - Dir: Dael Oates - Agency: Prodigy Films

"The Gearbox Company" - Director / DOP: Martin Stacey - Agency: Fin TV / Q Media
Music Video
"Whoa" - Percieve feat PNC & Flows - Dir: Shahir Daud - DOP: Mike Nelson

"Departed" - Tainted - AR Revolution - Dir: Richard Bell - DOP: Sabin Frost
Drama
"Huhu Attack" - Short - AR Revolution - Dir: Patrick Gillies - DOP - John Cristoffels

"Men Shouldn't Sing" - Feature - Steadicam - Dir: Sarah A Higginson and Michael Bell - DOP: Rex Gibson